Drinks to suit every occasion
Drinks to suit every occasion
Drinks to suit every occasion
Drinks to suit every occasion
Drinks to suit every occasion
Drinks to suit every occasion
Drinks to suit every occasion

Drinks to suit every occasion

Drinks to suit every occasion

Drinks to suit every occasion

Drinks to suit every occasion

Drinks to suit every occasion
Previous
Next
Proud to pour Wadworth ales and more
As part of the Wadworth family, we are proud to pour award-winning Wadworth ales.
Wadworth has been brewing the finest beer in Wiltshire since 1875 and we believe that simplicity and high-quality ingredients deliver the best beer.
You'll always find 6X, a classic crafted amber ale and Horizon, our easy drinking golden ale, on the bar.
We will rotate through the rest of the Wadworth ale range including Henry's IPA, a light bronze ale with delicate malt aromas; Swordfish, a unique blend of Wadworth beer & Pusser's Navy rum; Burnt Orange, a zesty English IPA and special editions through the year.
As well as cask ales we love to support other brewers too and have keg beers, lagers and ciders on tap as well as a wide range of drinks to suit all palates from world wines, gins, spritzs, cocktails, softs and low & no alcohol drinks.
Take home your favourite beers
We offer a range of Wadworth beers in bottles which you can enjoy in the pub or buy to take home. 3 bottles are just £6 or buy 6 for £11. Ask a team member for our range.
Cask is a live product and we take pride in managing it well to ensure you get a perfect pint every time. As such, we can't always guarantee all beers will be on at all times so please do check what we've got on tap before you visit if you're after something specific.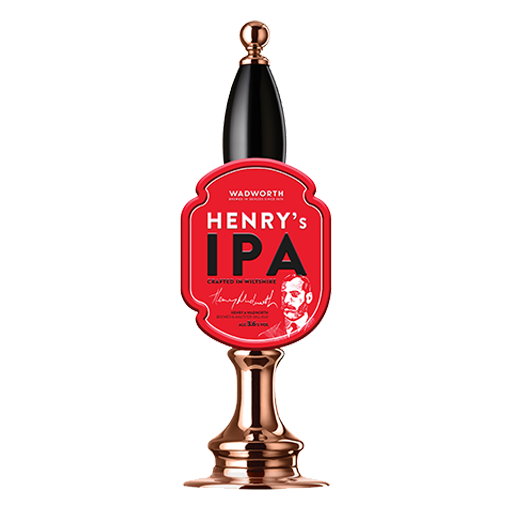 Henry's IPA
3.6% ABV
Easy drinking light bronze ale with delicate malt aromas. A great session beer.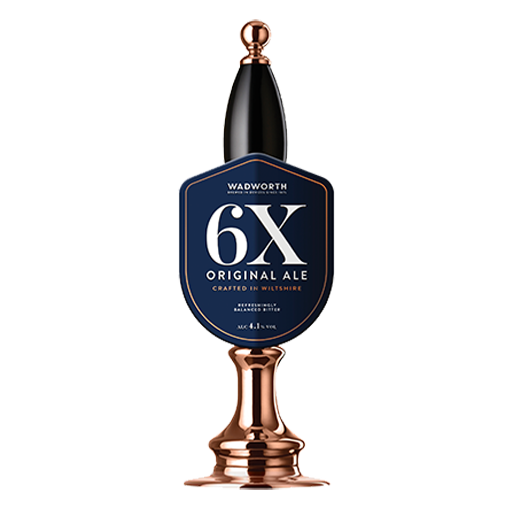 6X
4.1% ABV
Our classic crafted amber ale, malty and fruity on the nose with a balancing hop character.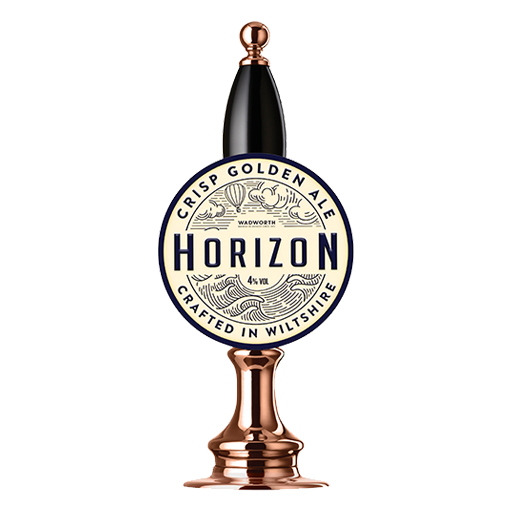 Horizon
4% ABV
Zesty aromas carry through to the palate and are backed with a light maltiness and crisp finish.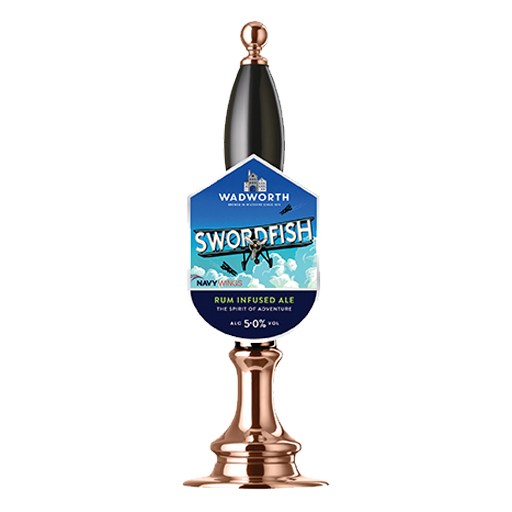 Swordfish
5% ABV
Available through Autumn and Winter. Full bodied ale with a rich smoothness, caramel overtones and gentle rum notes thanks to the addition of Pusser's Navy Rum. Did you know, for every pint sold we donate 5p to the Navy Wings charity.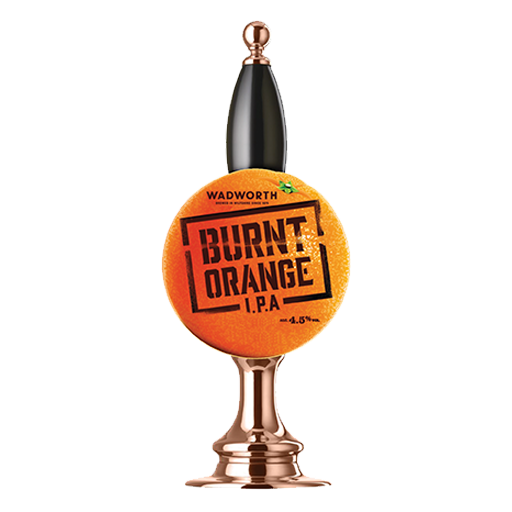 Burnt Orange
4% ABV
Available through Spring and Summer. Brewed to showcase its hop aroma, and zesty in taste, this beer finishes with robust bitterness.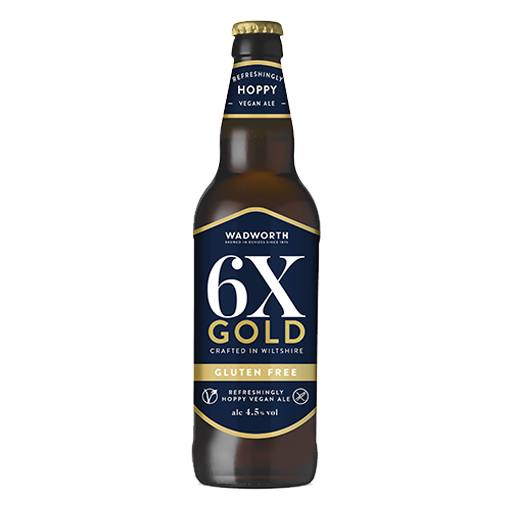 6X Gold
4.5% ABV
Hoppy and refreshing with sweet malt and spicy notes on the palate and a citrus aroma. This beer is both Vegan and Gluten Free.
Throughout the year Wadworth brew Special Editions and we put them on the bar for you to enjoy.
They can also be bought in the Wadworth Brewery Tap & Shop in Devizes and through the Online Shop in microcasks. Here are our latest special editions - check with us when we'll have them on and get in quick because when they're gone, they're gone!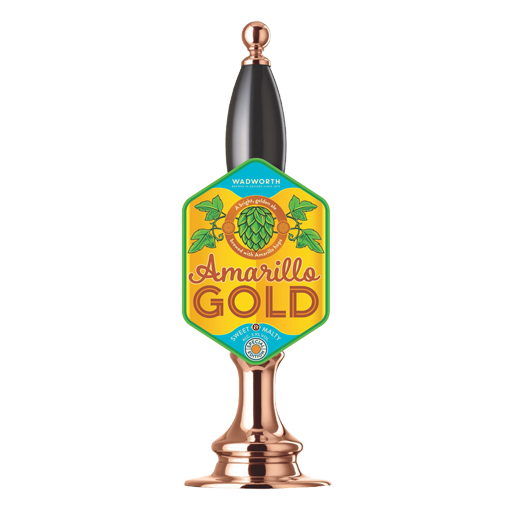 Brewer's notes: Single hopping with Amarillo allows the floral, citrus, almost orange peel aroma of this variety to shine. The palate starts with a gentle caramel sweetness from the malt and citrus tropical flavours from the hops.